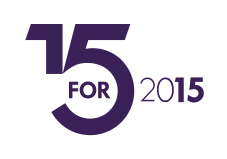 Changes to the SEN Code of Practice
As you will be aware I have committed to writing, at least, 15 posts to help SENCos in 2015. Here is the latest.
It may have passed you by that there has been an update to the Code of Practice. However, you can relax (a little). Firstly, it does not come into effect until April and, secondly, it is mainly concerned with Children who have been taken into custody.
There is one section, in particular, which may have an impact on schools. You will find it on page 225 but for ease I have copied it is here:
10.72 The YOT must notify the local authority when a child or young person aged 18 and
under is detained. If the detained person has an EHC plan the local authority must
send it to the YOT, the person in charge of the relevant youth accommodation and
the detained person's health commissioner within five working days of becoming
aware of the detention. Information from the EHC plan will feed into the YOT
assessment.
So, as you can see, depending how quickly the local authority get around to asking you will greatly determine how much time you have to respond. In short, it would be better to have a single file with copies of the Health plans in it whose existence is widely known.
Short and simple this week, have a great week.
Russ