Want your school to save money?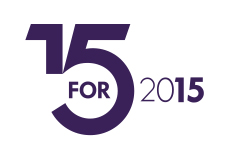 In 2015 I decided to post 15 blogs to help schools work smarter and tap into the expertise of professionals across our group of companies. We want to give schools and other educational establishments the tools they need to save money. As a result of this, when i became a group Director, I needed training on all of the markets the group operate in. The Telecom pone was the one that made my mouth drop open. Simply because, when I was a Teacher, I had no idea of the many ways people, schools and businesses are getting ripped off. So, here are the 15 questions with the explanations below:
Can I have a 30 day rolling contract?
If I do choose a longer contract, at the end can I have a 30 day rolling contract?
Does my current contract auto renew?
Am I being charged any call connection charges?
Am I being charged minimum call charges?
Does my contract have a minimum spend?
Can I split my lines from my hardware?
Can I get free minutes?
Can you do a free no obligation bill comparison?
Can you make sure your line stays on the Openreach network?
Can I confirm the business rates?
Can I have business lines?
Can I have an account manager?
Should I be going for VOIP?
Should  I pay by Direct Debit?
Today I thought I would focus on your phone-lines and data bills for this post. One of the things we are trying to re-invent is transparency in the market, a little bit like the second hand car market, or men selling watches, the Telecoms industry has been tarnished by a few unscrupulous operators in the past and this seems to create issues for schools when approaching it.
I don't want to bore you with a long history lesson but a little background would help. In 1998 the government deregulated the telecoms industry, at this point  BT were split in to two separate companies known today as BT retail (Who may currently send you a bill)  and Openreach (Who maintain all the lines on the network for BT but, crucially, also act as a wholesaler). The deregulation means anyone can buy minutes from Openreach and resell them on to the end user. It is a big frustration for many re sellers that every Openreach van carries the BT logo because it gives consumers a feeling that BT Retail somehow offer a superior service to others selling exactly the same services.
So I will assume that saving money is on your school Agenda for 2015 it is really worth shopping around. Most schools will have to go through the 3 quote process to appease the auditors, so I wanted to list 15 questions that you should ask because a lot of companies will give you headline figures that sound impressive but hide extortionate fees deep within the contract, therefore its always best to ask and get in writing the answers to the following
Can I have a 30 day rolling contract? Nearly all lines, apart from some leased lines or digital services like ISDN lines can be put on a 30 day contract. If a phone re seller tells you this is impossible they are lying to you because it is their company policy to try and lock customers into longer contracts. The only lines we know of that come with a 12 month contract are ISDN 2 and ISDN 30 lines. Leased lines used for big data connections are usually more viable to go on a 3 or 5 year contract as construction costs can be excessive and are not easy to move to another supplier once in.
Some companies are prepared to waive connection fees if you take 12 or 18 month contracts on Data connections like Broadband. Many companies subsidise the first years rental, or call spend, and claw it back in the remainder of a 3 – 5 year contract with gradual rises so you don't notice the impact.
If I do choose a longer contract, at the end can I have a 30 day rolling contract? We always recommend customers do not sign more than a 12 month contract (18 months at most) however if you can find suppliers who offer 30 day rolling contracts you are going to be better off. If you do decide to go into a 12 or 18 month contract make sure at the end of your contract you will be put onto a 30 day rolling contract on the same rate and nothing will change – some companies whack the price up at the end of a contract term until you realise you are out out contract
We always think the shorter the contract length you go for the more incentivised your provider is going to be to maintain the very best rates
Does my current contract auto renew? A lot of companies try and auto-roll telecoms contracts over so if you do not cancel in a certain window they auto enroll you into another really long contract. We have seen this with many schools where the contract runs out and, as no one from the school terminates the agreement, they put them into another 3 or even in some cases 5 year contract. If this has happened to you ask your telecom company for proof of contract, this is something they need to provide you with. There is a grey area over auto enrolling at the moment and usually you have very good grounds to get out of contract extensions and the regulator does not look favourably on it. Remember it is the Telecoms company that has to prove that you are in contract, not the other way round.
Am I being charged any call connection charges? Part two am I being charged minimum call charges? If a company is offering you what seems ridiculously low minimum call charges for calls per minute check there are no minimum call charges or connection fees. Different companies call them different things, BT Wholesale do not charge operators a connection fee on 99% of calls (Some premium rate calls and calls to 118 services do carry a connection fee) however calls to UK land-lines and mobiles don't! – Therefore ask your new provider if there is a call connection fee for both mobiles and land-lines or a minimum call cost. BT for example charge 15p connection fee to mobiles!(Yes 15p, and remember they are buying them from their own group at no extra cost so that is 100% profit everytime you call a mobile)
Does my contract have a minimum spend? Another sneaky trick given by a lot of phone companies is to put a contractual minimum spend on the contract so the school has to spend £x per year to qualify for the rates or there is a surcharge. This practice tends to be more common with providers who supply hardware like phone systems as well as the calls and lines.
Can I split my lines from my hardware? One of the most common issues we find with schools is they don't actually know what they are paying for calls as it is all bundled in with the hardware. Telephone install companies make a lot of money from maintenance and service contracts on phone switchboards and then charge crazy prices for calls and line rental. The smartest schools  put hardware in one contract and calls and lines in the other. You will always get better value from a company who specialises in phone calls and line rental and does not touch hardware because they have to be competitive. We are always shocked at the price some companies charge for maintenance agreements on a phone system. To put it into perspective we purchased a phone system for our head office 3 years ago and didn't take a maintenance contract and in that time nothing has gone wrong with the lines and we have saved ourselves over £4,000 on maintenance fees if we had taken the deal offered.
There is very little that goes wrong with phone systems these days and on the very odd occasion something does go wrong you can usually find a good local phone engineer who will come out and look at it for circa £75 – £100 (50 -70% cheaper) than most monthly maintenance contracts
Can I get free minutes? Can we dispel the myth, there is no such thing as free minutes so if a phone re-seller offers you free minutes to land-lines, or mobiles, or maximum call spend they are subsiding it elsewhere. Buying bundles in 99% of cases are never used. If you are getting free minutes in your current bill you will be paying for it somewhere else. When we do bill analysis for our customers we show them where they are getting charged for it to compensate. Always look at a like for like saving when switching and do a full bill comparison
Can you do a free, no obligation, bill comparison? A lot of companies wont want to do free no obligation bill comparisons as they do take time to do but we would recommend before you look at any new supplier they are prepared to do the donkey work to get your business. You need to look at your entire bill when making comparisons, as you will see from this blog post a lot of people will use headline figures to win business. Therefore, always delve deeper and get a like for like quote for your actual usage as if some services are being subsidised to support others the only way you will get a level playing field is to compare every element on a like for like basis.
Can you make sure your line stays on the Openreach network? A trick of some of the big players like Talk Talk or Sky is that they migrate your phone line onto their own equipment at the exchange. This means although Openreach may maintain it if you ever want to migrate back to an Openreach supplier they will charge you money to take it off their equipment.
Can I confirm the business rates? Part 2 Can I have business lines? – The UK residential market is saturated with deals and is hugely subsidised as it is all about volume, you will never get the residential rates in a business setting (despite what agents may say to you). Always confirm the business rates and also ask for business lines as these will usually come with much better care levels from Openreach which means if there is a problem an engineer will be out to you sooner.
Can I have an account manager? Whilst this is not a necessity, if you shop around you should be able to find a company that gives you a dedicated account manager. Why is this important? Well we all know how frustrating it is being passed from call centre to call centre with large companies, having to remember secret words or account reference codes. If you have a dedicated account manager if you have an issue they will be able to resolve it or manage it for you with one point of contact.
Should I be going for VOIP? VOIP or Voice Over IP routes calls through data lines, we have spent a lot of money developing a system for schools which is both cost effective and efficient. I think this is well worth a look now!  Be careful though, companies will try and sell you really expensive hand-sets when in reality you need much more basic ones!  As ever, caveat emptor!
Should  I pay by Direct Debit?  The telecoms industry is one that operates on very low margins and banks these days make processing payments very costly (especially when banking cheques). Most telephone companies make a charge if you pay by any other means than Direct Debit, this can range from £3.00 to £12 per month, over a year a decent saving can be made if you can convince your business manager to pay by Direct Debit.